Welcome to Westover Animal Clinic
Thank you for taking the time out of your busy day to visit us online. We welcome you to stay awhile, look around, and get to know us!
At Westover Animal Clinic, we are dedicated to providing whole-life animal care for the small animals in your family.
Our goal is to consistently provide professional, compassionate veterinary care in a friendly, caring & honest atmosphere.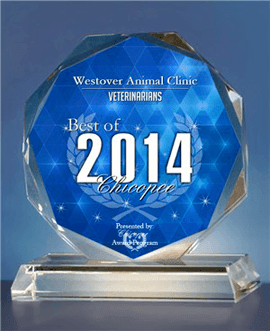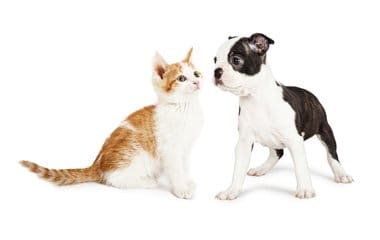 Why Should You Consider Westover Animal Clinic for Your pets?
We are a caring, family atmosphere that offers a surprisingly large range of services in a small space. We have a dedicated staff of caring client services specialists and technicians, many of whom have been with us for over 10 years. We are proud to continue to offer comprehensive & advanced veterinary services, including:
Personalized, preventative and wellness care, including vaccines tailored to your pet's needs
Diagnosis and treatment of illnesses and injuries, from mild to complex
Management of chronic disorders and diseases
Advanced diagnostics, including digital x-ray, ultrasonography, and in-house blood work
Reproductive and urogenital diagnosis and treatment by Dr. Constant, Board Certified in Theriogenology (Reproductive Medicine)
Acupuncture by Dr. Weppner, a Certified Veterinary Acupuncturist
Comprehensive dentistry services, including digital oral x-rays
Soft tissue surgery, including spays, neuters, and growth removals
Orthopedic (bone) surgeries, including patellar and fracture repairs
Your Pet Is Always Our First Priority
Stephen B. Constant, DVM, Diplomate ACT, founded Westover Animal Clinic in 1995 as a referral practice for reproductive services and urogenital diseases. Dr. Constant's commitment and dedication served to establish a thriving veterinary practice capable of providing a wide range of services to the local community.
Today, Westover Animal Clinic is proud to host and support a team of four outstanding Veterinarians. Our team of veterinary support staff members enhances the outstanding patient care and superior client experience offered by each of our doctors. For more information about each member of our medical and administrative team, please visit the "team" area of our website.