Our Veterinarians
The Westover Animal Clinic team of skilled veterinarians welcomes you to our practice, proudly serving the Chicopee area. At Westover Animal Clinic, it is our daily privilege to provide quality vet care to your cherished pet, with compassion and competence. We hope to ensure a positive impact on our patients, pet owners and the local community.
Emily Allen, DVM
Emily grew up on Cape Cod where she enjoyed horseback riding and spending time at the beach. She earned her B.A. in Psychology from the University of Massachusetts-Amherst. Having decided during her senior year to pursue a career in veterinary medicine, she needed to take courses required for admission in vet school and, for two years after graduation, worked full time and took classes. Emily then relocated to Ithaca, NY to attend Cornell University's College of Veterinary Medicine. She graduated in 1997 with her Doctor of Veterinary Medicine degree (DVM). After graduation Dr. Allen had the unique opportunity to work at an aquatic animal diagnostic lab in Maine, primarily service the Atlantic salmon farming industry. In 1999, Dr. Allen moved back to Western Massachusetts to join Dr. Constant at Westover Animal Clinic. When not at work, she enjoys reading, spending time with her family and friends, listening to music, being outside, especially in her garden and cooking. She lives nearby with her husband, son and two cats.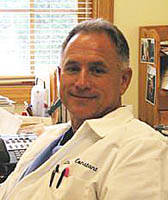 Stephen B. Constant, DVM, Diplomate ACT
Dr. Constant established Westover Animal Clinic in 1995. Dr. Constant has a Bachelor of Science in Animal Science from the university of Massachusetts Amherst. He graduated from the university of Florida College of Veterinary Medicine. Dr. Constant completed an internship in small animal medicine & surgery at Angell Memorial Hospital in Boston. Dr. Constant became a specialist in the area of reproduction after doing a 2 year residency at the University of Florida. He received his board certification through the "American College of Theriogenologists" in 1992.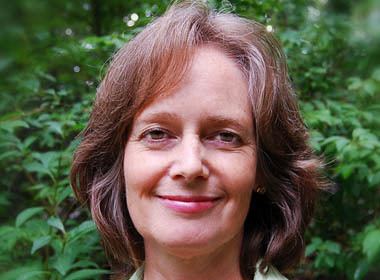 Bonnie Smith, DVM
Dr. Smith is a graduate from Tufts University, Cummings School of Veterinary Medicine. While there, she trained faculty and staff on appropriate use of ventilators and other respiratory equipment. Since then she has treated horses, dogs, cats, ferrets, rabbits, cows, goats, sheep, llamas, alpacas, small pocket pets, birds, a macaque, and a few chickens. She also has a Bachelor of Science degree in Biology from Montclair State University, and an Associates degree from Bergen Community College in Respiratory Therapy. She has special FEMA/DHS training in disaster and agricultural response. When operating her large animal practice, she spoke on many occasions to organizations and other groups on a wide variety of topics, including disaster planning. When the tornado hit our area of Massachusetts in June 2011, half her practice area was affected and she assisted all emergency operations in her local communities. The Massachusetts Veterinary Medical Association's Executive Board and Advisory Board is where Dr. Smith volunteers most of her professional time. Currently she is the Secretary of the organization and also serves as the Chair of the Communicable Diseases and Public Health Committee. She has served as Chair of the Large Animal Committee, Chair of the Ethics and Grievance Committee, and a member of the Education Committee. Dr. Smith is also recently involved with the American Veterinary Medical Association's "One Health Initiative" which joins wildlife, human and domestic animal medical and infectious disease disciplines. Dr. Smith's personal interests include outdoor activities like birding, hiking, canoeing, riding her horse, and staying physically fit. All her extended family members own animals of all sorts, and a few farms as well. She is an avid reader and has even digested The Origin of Species and The Wealth of Nations, although fiction is always a fun read.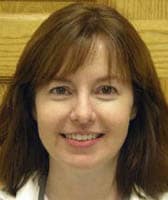 Lisa M. Weppner, DVM, CVA
Dr. Weppner joined Westover Animal Clinic in 2005. Dr. Weppner has a B.S. in Biology from Florida State University. After graduating from the University of Florida College of Medicine in 1992, she worked in practices in Florida and Maryland. She was certified by the International Veterinary Acupuncture Society in 2001.